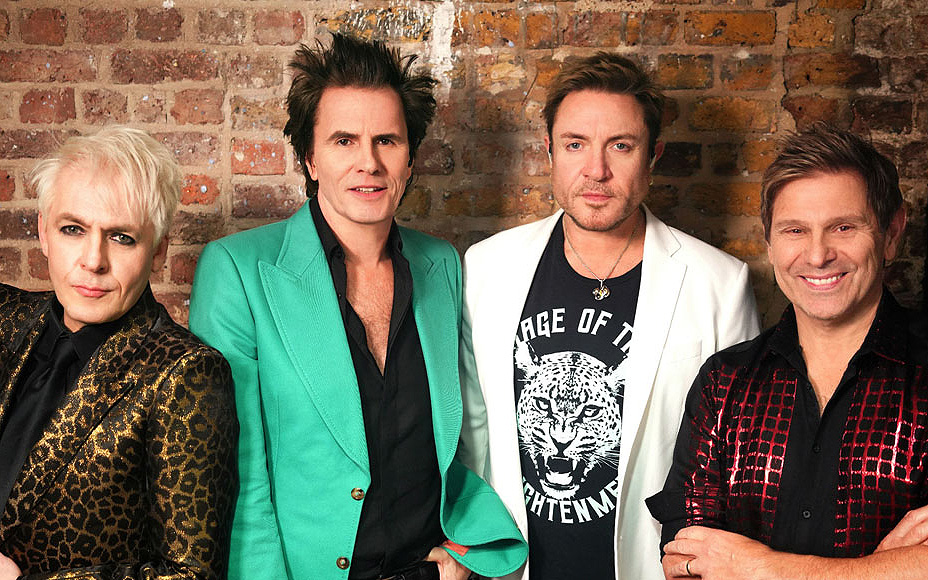 Duran Duran is anything but invisible
There is usually about five years between studio albums from British superstars Duran Duran. The band's last album 'Paper Gods' came out in 2015, and deducting the past pandemic year, the upcoming 15th installment will be following the regular DD schedule. As a precursor for the autumn release, the song 'Invisible' was released on May 19. At first glance a rather classic DD production. But then you listen more closely and find, that it is not at all typical.
The Birmingham-founded super band always managed to renew and add to their game. Just like fellow Brit David Bowie, Duran Duran paid a keen ear to the undercurrents in the music business and found ways to integrate new ideas and trends with their own unique hallmark sound. I mean, nothing sounds like Duran Duran and every musician dream of having what these guys have, right?
Introducing AI guest star, 'Huxley'
Now Nick, John, Roger and Simon are about to serve their fans with their 15th studio album. 'Future Past' will release on 22 October 2021, and as always the four guys have something surprising and new up their sleeve. With the new single 'Invisible' the band introduces a new band member… or sort of.
Apart from co-producing with Erol Alkan, Giorgio Moroder and Mark Ronson (who has worked with Duran Duran since the album 'All You Need Is Now'), the band has on-boarded guest stars. This time Lykke Li, Graham Coxon (Blur), and Mike Garson (David Bowie) will appear on a DD album. For the 'Invisible' video someone called 'Huxley' also played an essential part. Huxley, however, is not a skilled musician. "He" is an Artificial Intelligence System (AIS), who has been fed information about the cognitive and emotional processes in the human brain, and then asked to help create the imaging of the video.
The result is rather spectacular. Though further development of future Huxlies is necessary, of course, the video catches the subliminal message of the song really well. Like it or not, the idea is very progressive and it is absolutely typical of the quartet to try out something new.
Honest and touching song about unrequited love
Apart from pleasing the tech-loving fans, the Brummies also managed to make 'Invisible' a rather touching song about a one-sided love affair. Not only does the instrumentation work out superbly, the voice of front man, Simon Le Bon, is perfectly cut for songs, requiring this type of nerve. Rhythm section, Roger and John Taylor, creates a very clear and pulse-like beat underneath, mimicking the feeling of clasping constraint around a breaking heart. At the same time Rhodes' synth universe forms a dreamscape of hope through the verses, while a series of square snare beats perfectly underlines a frustrated outlet through the chorus:
"Have I become invisible?"
In an interview with the Rolling Stone, Nick Rhodes explains how they have tried to mix the instruments and create a 'sonic architecture' that deviates from what people are used to. At Latebar we find this first pitch of new album very refreshing. It is elegantly produced and mixed – kudos to Erol Alkan – and it bodes really, really well for the full album in October.
All-in-all, a wonderful first strike. We love it!