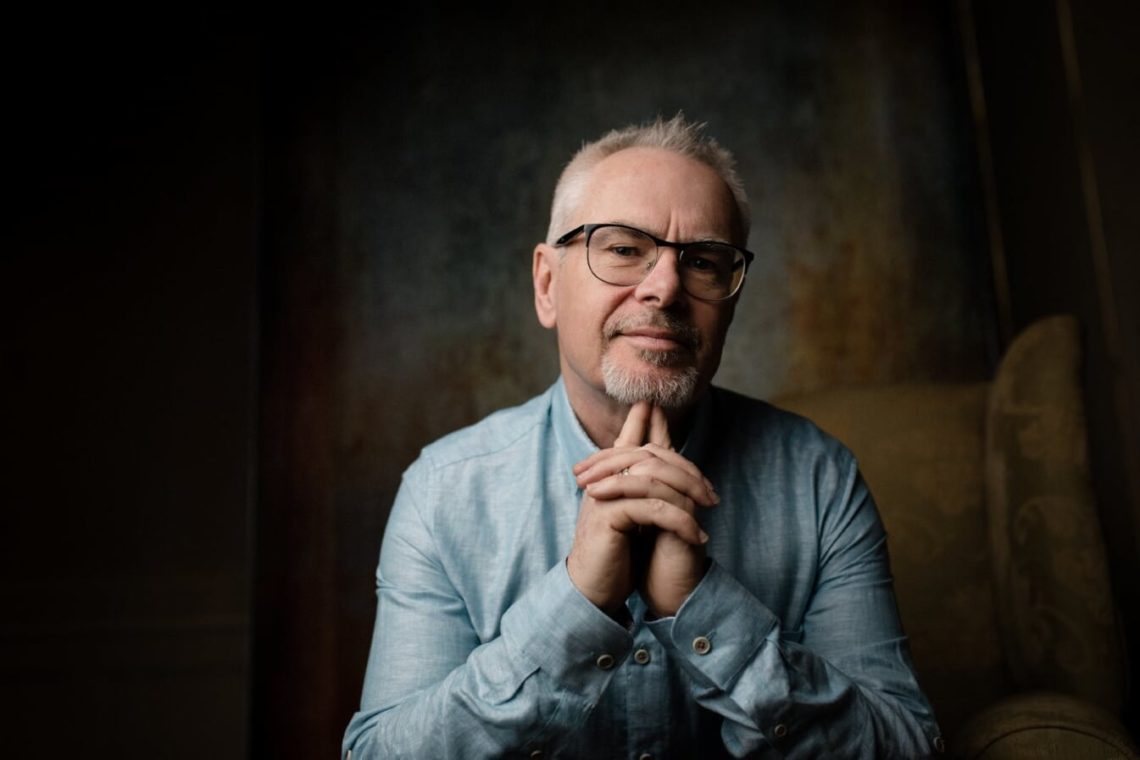 These Little Things by Kershaw
It as been almost eight years since the pop virtuoso, Nik Kershaw, has released a new studio album. As a fun little curiosity that album was … Eight! Now he is back. Kershaw will be releasing his ninth round piece of musical magic this autumn, and judged by the EP precursor 'These Little Things', the brit has something really interesting in store for us.
Coming up with new songs is hard. Especially if you focus more on the art and the craftsmanship behind any original piece, than on the money it may or may not earn you. In a recent video, Kershaw explained why it has taken him so long to come up with new material.
"It gets harder writing new material as you get older. You don't want to repeat yourself – you don't want to go over old ground. So a lot of songs got written, a lot of songs got binned, a lot of songs got half-recorded, and then binned. But 16 songs made it – 16 intrepid brave made it through the assault course".
Since Kershaw withdrew from the all devouring spotlight of the established entertainment machine in the beginning of the 1990s, he has done just that – been extremely self-critical with his music. For his many loyal fans this has possibly made him increasingly more interesting to follow.
No doubt, most people still enjoy and love all of Kershaw's wonderful evergreen classics, such as "I Won't Let The Sun Go Down", "Wouldn't It Be Good", "The Riddle", "Don Quixote" and "Wide Boy", published at stunning pace during the '80s. But many real fans will agree, that his works since the 1999 comeback masterpiece "15 Minutes" has been far deeper, more attentive and relevant in time and place. In short – Better!
We do not see the upcoming album 'Oxymoron' changing that. It will contain a full 16 new songs – all of which should have been released around 1 June 2020. But, as we all know, a certain pandemic upset the applecart. Production of vinyls and CDs went into lock-down, thereby delaying the release. The unfortunate situation made Kershaw decided for the release of 'These Little Things', containing six new wonderful tracks.
More of Nik – and a stunning lullaby
What many fans will quickly notice on the EP is that piano carries a bit more weight than many of Kershaws previous songs. Both the opening track 'The Chosen Ones' as well as the title track 'These Little Things' benefits tremendously from the convincing tenderness brought in by the piano. So thumbs up to that.
In the final track 'Little Star' it becomes crystal clear for anyone equipped with good two ears… and a beating heart. I think most can agree, that the piano was the more-than-perfect choice to resemble the warm and safe embrace of the parent we wish was still here.
'Little Star' is a masterpiece! No matter how young or old you are.
And this is perhaps exactly the song to help new fans understand this somewhat introvert guy from Ipswich. In the '80s you got long list of disco favorites – but nothing of Nik. This has changed. According Kershaw his early works never really carried anything about himself, as he did not find himself that interesting. That has changed with his later tracks:
"They're probably all about me really. Some things are cathartic, but it's never conscious," he explains on his website.
And it shows and suits the music experience enormously. It makes it real!
The Kershaw sound not forgotten
The remaining three tracks on the EP: 'The Wind Will Blow', 'The Best I Can' and 'I Do Believe' all ooze of this almost legendary sound of Nik Kershaw. From the cross-instrumental melody making to the time in, for example, 'The Wind Will Blow'. Though immediately reminding the listener of the early days, the lyrics gives it all away. This is a mature and worldly man writing about being humbly grateful for what life has brought and being happy with the smaller and often more important things in life.
It can come as no surprise that we are utterly head over heels at Latebar, and while once again enjoying the magnificent instrumentation and the almost unbelievable ability to construct a good pop-song, please don't miss the lyrics and how they carefully they align with the overall tunes. Ask any composer and singer-songwriter – it's damn hard to do right!
Well done Nik!
See yourself
Be yourself
Free yourself

– Nik Kershaw, 2020