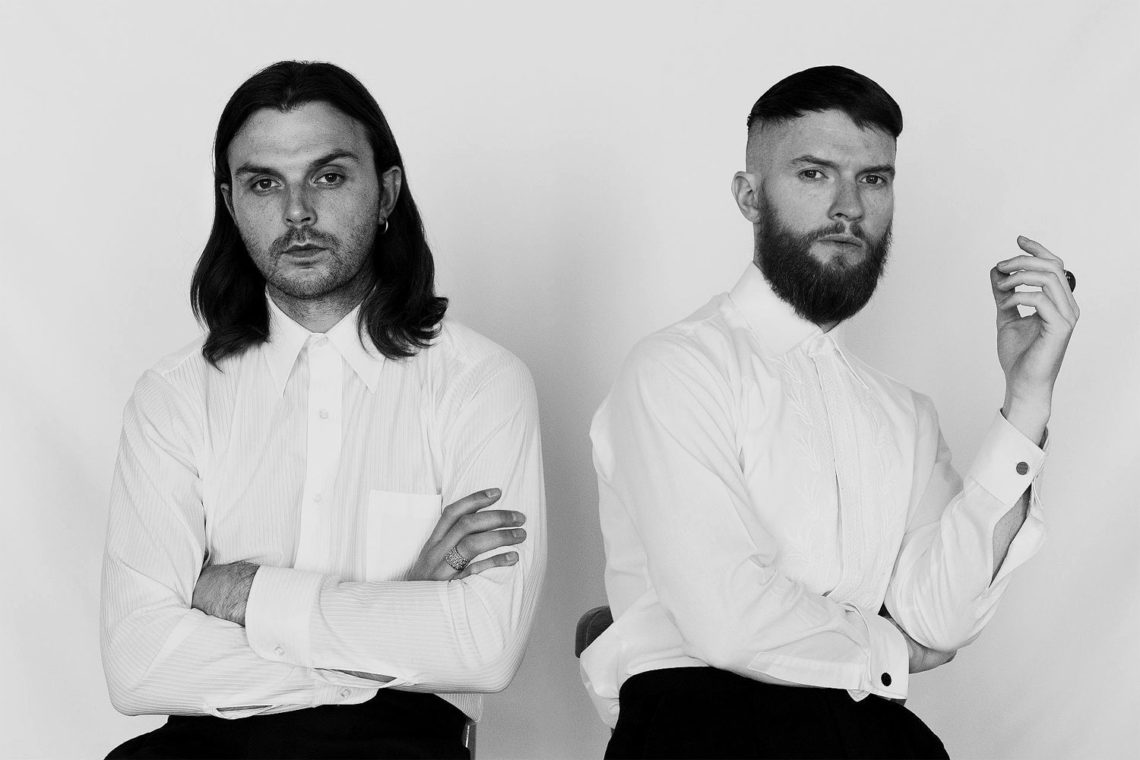 Hurts have Faith in the Darkest Hour
The British electro-pop outfit, Hurts, called the autumn of 2020 by releasing their fifth studio album. The album is called 'Faith', and in its essence this is what its all about. 11 spectacular tracks – all circling in the area between isolation and depression and the sincere hope of spring and light at the end. At Latebar we like this – a lot in fact. And here is why.
"It's a song that began with a sound of a microwave and ended about 12 months later with the sound of about 60 gospel singers".

– Adam Anderson
This is how Adam Anderson describes the process of making the opening song 'Voices' from his and fellow band member Theo Hutchcraft's newest album, 'Faith'. In a BBC-interview in June 2020, Anderson explains how the song is about going slightly mad from isolation and how to deal with your inner voices – good or bad.
Little would the two know, that the song they were making in 2019 would become ever so relevant and easy to understand for so many people around the world.
Present and far more serious
Since the debut 'Happiness' Hutchcraft and Anderson has squeezed in their own sound in the area between fellow British electro-acts like Erasure and Depeche Mode. Their sound has been called 'Disco Lento' (slow disco) or 'Disco Dolorso' (slow and painful), and with 'Faith' we tend to lean towards the latter.
After a few brighter and more optimistic albums – 'Desire' and 'Surrender' – this new and more dark expression makes the Manchester duo break away from mainstream and venture down a road not often tread these days.
'Faith' is full of edgy samples, hard beats, and ambient and almost aggressive clouds of human's universal struggle. At the same time its collection of songs also carry with them sparkles of vital life force – will to fight back, so to speak. Tracks like 'Fractured', 'Liar', 'Somebody' and 'Numb' are, in our opinion, some of the most powerful statements ever made by the two. Well done!
We can't wait to see the crowds of devoted fans jump in unison to the beats of 'Fractured' and 'Numb', and hear the them empty their frustrations and lungs, while singing along to to 'Liar' – another smashing Hurts ballad.
Reaching back to meet the future
The darker expression suits Hurts well, and it not only takes us back to the duo's 2010 debut 'Happiness' – it also shows us just how far these two pensive guys have come. With a more mature expression, 'Faith' stands out as a demonstration of instrumental skill and an ability to convey insightful messages – altogether making the unique sound of Hurts point forward.
'Faith' is simply the right pop album at the right time.
In between the jump-galore and loud singing, Theo and Adam leaves space to contemplate and hold hands. 'Slave to your love' and 'All I have to give' are great examples. But, where they represent the more traditional Hurts sound, songs like 'White Horses' and not least 'Darkest Hour' points forward into the future.
After leading devout fans through the harsh realities of the world, a spectacular 'Redemption' awaits before ending the album with 'Darkest Hour' – a perfect conclusion of hope, love and encouragement… and Faith!
Hurts surely must candidate to be pop-album of the year 2020.
Through the hardest days
When it all breaks down
I will keep you safe
In your darkest hour
I will light the way
Thank you, guys, and well done. We sincerely hope to see you live soon – perhaps by the end of 2021, when hopefully some of the world's turmoil has settled.
P.S.: If you're desperately searching for the immaculate buzz of microwave oven, mentioned in the beginning, try listening to the opening of the album's second track 'Suffer' 😉