Wonder Rubber Stars on the roam
A friend of mine sent me a page suggestion for Wonder Rubber Stars on Facebook. So of course I went straight to the source (myspace) to find out what all the fuss was about. There are currently two songs on their profile – "I will roam again" and "With God you never win".
Holy vinyl, Batman.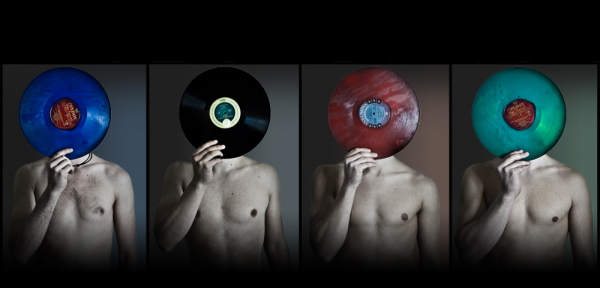 Think Simple Minds, paired with U2, the early years, Suede, and lead vocalist Nicolai Noa's delicious Nick Cave-ish voice, which sounds like an ancient soul trapped in a 21-year-old vessel, and you have something so ominously, intensely dark – a beautifully intoxicating abyss you just can't help falling into. Each instrument tells its own story, and the stories are tied together so solidly you just want to read the story all over again as soon as you reach the end. I love this! You can smell the hours of practicing in the garage from miles away.
So after I had let myself become absorbed in this abyss for a while, I decided to find out a little more about these guys.
Basic Blue Book stuff: In addition to Nicolai Noa, Wonder Rubber Stars are Samuel Medina (lead guitar, backup vocal, lyrics), Kristian Lorenzen (drums, lyrics), and Thomas Halkier (bass). They formed the band five years ago while they were all still in school.
Last year, they made it into the Danish National Broadcasting rock competition "Rocktoget". They won the 2010 Jam Contest (a battle of the 25 hottest upcoming Danish bands), and they have just completed the production of a four-song EP to be released any minute now.
I emailed Samuel Medina, who agreed to let me interview the band. So I will. And I promise to post it here asap.
For now, visit the band's myspace profile. I can't wait to hear more!