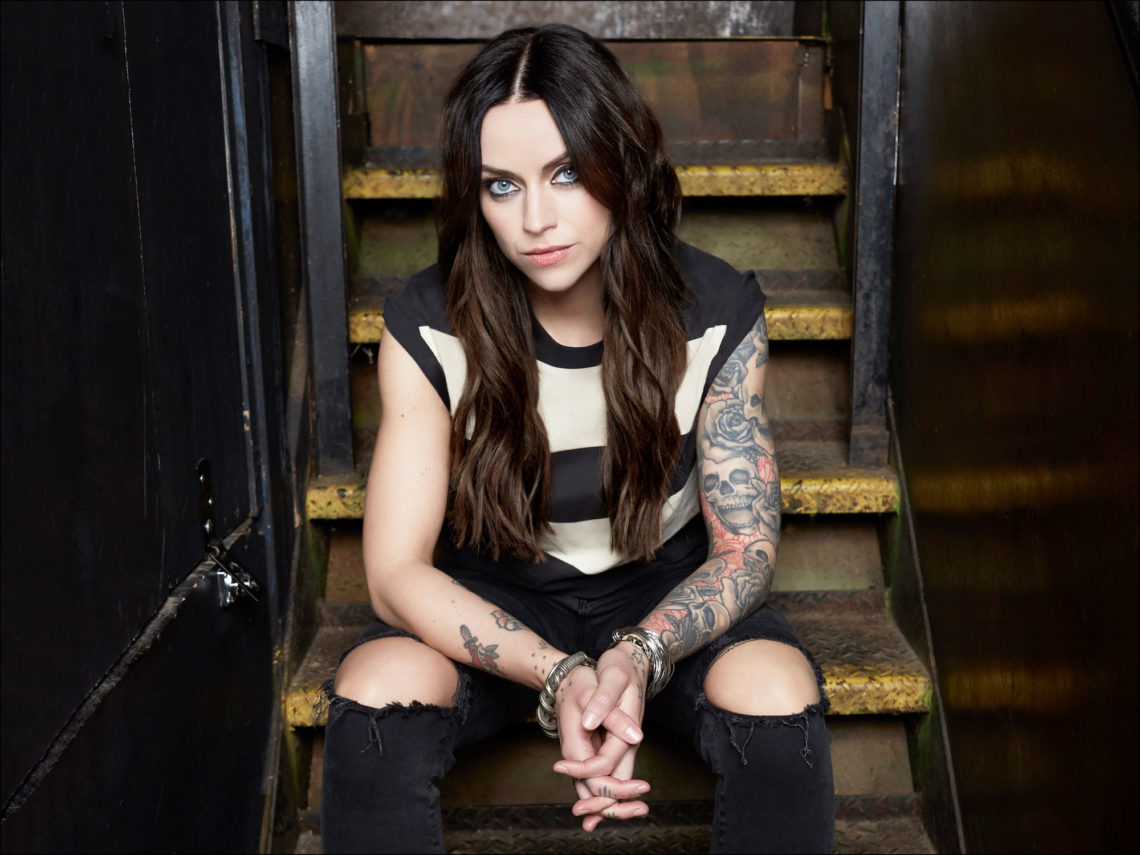 Human demands Amy Macdonald
It is in the times of crisis people usually stop and reflect on life, what it has brought and where it is leading us. With her fifth studio album 'The Human Demands' Scottish singer-songwriter Amy Macdonald stops and contemplate her first 33 years – more than a third as a world-famous rock star. A bit young, you might say. We say 'not at all'. Contemplation is essential to all – young adults or senior.
Life changes quickly with sudden events
It has been only three years since the last album from Scottish superstar Amy Macdonald, and in that period lots of things have changed. Macdonald got married, she got at new contract with Infectious/BMG, the UK forced Scotland to leave the EU, and political leadership across the world grew ever more crazy – and then we landed a global pandemic on top of it all. Ups and downs!
And that is exactly what 'The Human Demands' is all about. According to Macdonald herself, she wanted to pause and look back for a while. In an interview by Bethan Harper in Atwood Magazine, the more mature Scot explains how the album is about getting older and how experience makes you able reflect about how you came to this point in life, and how you cope with life's volatile moods.
Where her 2017 album 'Under Stars' felt more like a living-in-the-now experience, new tracks such as 'Statues' and the catchy 'The Hudson' gives the 2020 release a far more retrospective and historical feel. This is underlined in the video for the latter. It shows a couple happily fooling around downtown New York in what could be a scene from 'Grease'. Being a child of the '70s, I totally buy it.
United we persevere and get back up
However, Macdonald never indulge herself in nostalgic sniveling. In fact, several of her songs also carry a strong feeling of togetherness, and some even encourage us to help each other get through the hard times. A song like the immaculately beautiful 'Crazy Shade of Blue' covers both. Looking back at long lost love it also manages to leave the listener with a clear hope; It could happen again!
Sometimes life strikes you with unexpected downs, but sometimes you are also gifted with unfathomable luck. Worth remembering on a day where the sky is a 'crazy shade of blue'.
Hope and encouragement become even more predominant in the title track 'The Human Demands'. It's all about dealing with the bumps life gives you, getting back up and getting on – bleeding knees or not.
Traditional Macdonald, yet with a twist
No doubt this fifth release gives us more of Amy Macdonald at her very best. Tracks like 'Fire', 'The Human Demands', 'Bridges' and to some extent also 'We Could Be So Much More' bears the clear Macdonald hallmark sound, and they are definitely bound to become smashing fan pleasers on next year's festivals (fingers crossed).
Yet, some details stick out and show the Scottish songwriter's prowess and why she is the superstar, she is. The keen listener will notice the weight the grand piano carries in the title track as well as in the rather catchy 'Strong Again'. It is not like Macdonald never gave space to a grand piano before, but in the latter it drives the song in a way, resembling the good Sir Elton John and the way he composes songs. Adding vibraphone to the melody line sends us right back to the Abba heydays in the '70s. That's a new!
Saving the best for last
'The Human Demands' is perhaps Amy Macdonald's best album so far, since her debut 'This Is The Life' in 2007. In October Macdonald was interviewed by Andrew Gilmour in MusicTalkers, and by the end of the interview she says, that she haven't felt this free and supported during the recording process since making her debut album. We chance our arm and claim that this filters through to the vinyl. Kudos to Infectious/BMG for creating the right environment for her.
Crowning this unique work of art, the song 'Something in Nothing' completes the album in the best possible way. Together with 'Young Fire, Old Flame', this track is our absolute favourite on the album. The guitar and bass in unison followed by unison chorus may be a simple trick. But it works extremely well in this case, and gives the song a beautiful and dream-like expression. Adorable!
All-in-all 'The Human Demands' comprise a hearty and abundant cheer to us all in a year, that most of us won't miss when it is gone. Thank you, Amy!
The album features the following tracks:
Fire
Statues
Crazy Shade of Blue
The Hudson
The Human Demands
We Could Be So Much More
Young Fire, Old Flame
Bridges
Strong Again
Something in Nothing
Visit the Amy Macdonald website to support the artist.