Apian: seriously breathless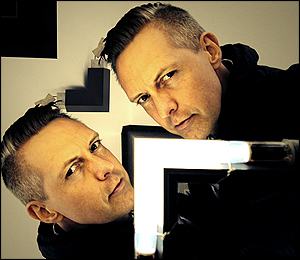 With roots in the city of Kolding, one of Denmark's hotbeds of art and design, a new name shoots towards the sky – Apian!
Although known to many within the music industry, Søren Mejer Hansen (aka Apian) is rather new as a solo artist to a broader audience. Now residing in Copenhagen he has been producing and collaborating with several other more known artists like DJ Encore and S.O.A.P for the past 15 years. After some turbulent years of broken promises and overall crisis in the music industry, Apian released his first solo EP "Makin' Me Fly" in 2005. But now it seems he is ready to up the game and enter the Centre Court, so to speak.
On January 20th 2014 he released the single 'Breathless', accompanied by a video featuring him at the Louisiana Museum of Modern Art north of Copenhagen.
Maybe seeking a sanctuary in the cover of the internationally renowned museum from the numbing brutality in the surrounding world, the artist himself explains the inspiration for 'Breathless':
"I was having a rather deep conversation with a friend about terror and religiously motivated conflicts in the world, and the fact that we have to find a way live with both. The song is about not pointing your finger and judging others and instead trying to see and promote the good in people – despite our differences."
Inspired by bands like Depeche Mode, The Cure, Moby and M83 the Apian sound reaches back and connects beautifully with the intelligent part of the 80's while creating a personal scent of now.
"My music is electronic, tense and melancholic like those bands. But my overall sound universe, however, leans a little more towards the electronic side and occasionally contains elements of club, too. It is this mix between the electronic sound and the organic warmth that triggers me," Hansen explains.
'Breathless' is the first piece of an EP scheduled for release later this year. Whether this leads to live appearances is still too early to tell.
"It would be great to do a live tour sometime in the future. Maybe when the EP is out, who knows. I'm taking one step at a time and I am already thrilled with the huge response I'm getting from people all over the world. To draw attention to your music in this rather liquid line of business is a looong haul. Let's see where it leads!"
Apian is currently working on six tracks for the EP which he plans to release in September or October 2014.
Of course this blog has to recommend the purchase of 'Breathless' – either on iTunes or Amazon
Apian – Breathless (official music video) from Apian on Vimeo.