New Simple Minds-channel on YouTube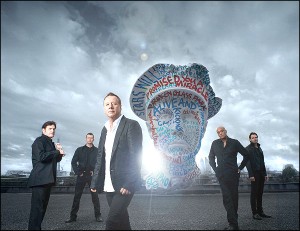 Juuust at quick note to let you know, that we're still alive and kicking at the Latebar. The blessed Scottish outfit, Simple Minds, has just launched a new YouTube-channel, SimpleMindsVideo, which we strongly advise any true fan to give a closer inspection.
The channel is already well supplied with many of the old videos and – more importantly – lots of fan-pleasing behind-the-scenes stuff and new interviews.
Also the Glasgow-homies have released the video for their brand new single 'Broken Glass Park', which not only features on 'Celebrate – The Greatest Hits+' due March 25, 2013. It also marks the initial sprint towards the band's upcoming 16th studio album later in 2013.
We'll be back with more simple minded news during 2013. Meanwhile – lean back, close your eyes and enjoy a stroll in the 'Broken Glass Park'