Gangway (re)united – Whatever it is
For the first time in 23 years there is news to report about the Danish indie-pop legends 'Gangway'. The highly popular trio split in 1998, much to the frustration of many Scandinavian fans of the genre, having more or less nowhere else to go. Now they are back… Boy, they really are back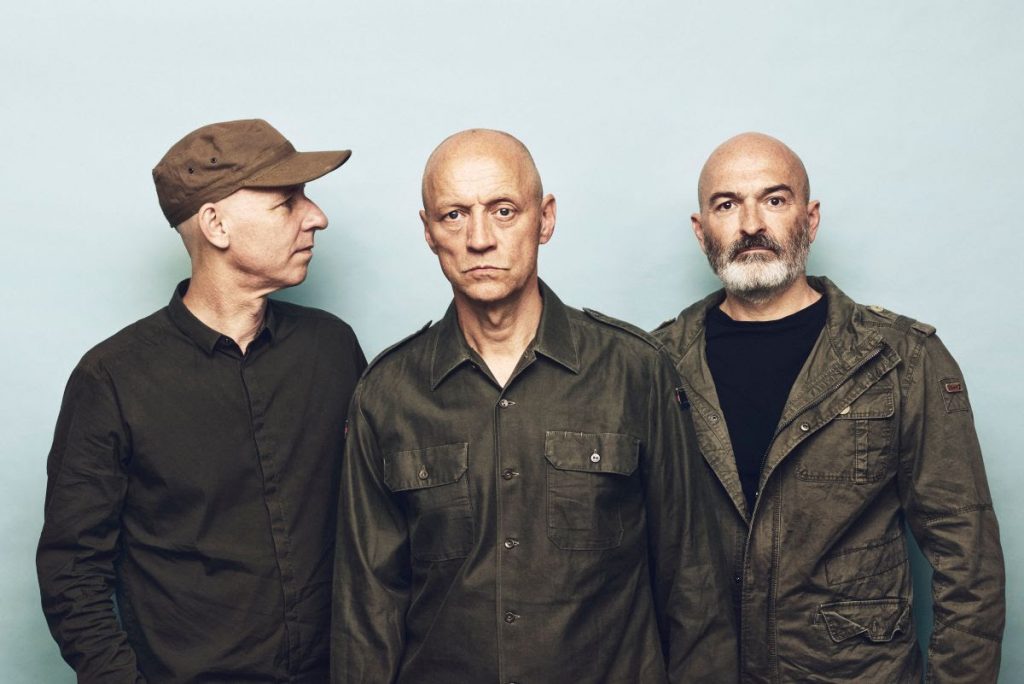 Already in 2015 founding band members, Henrik Balling and Allan Bondo Jensen, let slip during a TV interview, that the band was up to something, and during 2017 and 2018 the trio embarked on a small tour, playing mostly a cavalcade of old hits. However, one or two brand new songs were "tested", as the band called it.
On 5 April 2019 the wait was finally over. The Danish kings of indie-electro-pop released their eighth studio album, 'Whatever it is', comprising 10 absolutely fabulous songs.
New, yet very familiar
For the band's many loyal fans, the new album not only marks a reunion of the trio. The overall composition of 'Whatever it is' feels like a tribute to the very core Gangway sound of the 80s as well as to the music development since the band split in 1998.
At Latebar we find this multifaceted embrace extremely moving and very honorable – it's like Gangway never really left!
One example is the track 'Don't Want To Go Home'. It is an archetypal Gangway song, the sound unmistakably reminding this writer of the 1992 album 'Happy Ever After'. Yet, delicate details indicate that the band certainly doesn't linger in the past – tight production, modern vocal arrangements, and even a bit of mandolin thrown in towards the end (seems that mandolin and ukulele has a bit of a renaissance these years). We love it!
'Whatever it is' is full of hints and notes of early 80s, raving 90s, melodic 00s, and electro-rocky 10s. At Latebar we find it easy to imagine a song like "See If I Care" covered by, for example, fellow Danes, Carpark North, or Finnish legends, The Rasmus. It could be an interesting experiment to add more power-guitar to this track, no?
Whatever it is, it covers all
The eighth studio album by the Copenhagen based trio is a trip down memory lane. However, it is also a new and refreshing palette of ambience, offering a song for almost any mood or any situation.
Our guess is, that many will catch the immediate hits and obvious radio tracks, 'Colourful Combinations' or 'Confident And Ordinary' right away. The true fan or really picky listener, however, are likely to surrender to 'Always Crying' or 'The Quiet Stairs'. The latter is a personal favorite to Latebar. And we know one or two bold DJs who'd give 'exit' a wave to ride.
To sum it up, if we were to give stars it would be:
6 stars for a 5 star album.
The sixth star is for Henrik, Allan and Torben – for getting back together and for making an album, that definitely should be on the short-list for Danish Album of the Year 2019. Bravo and welcome back guys!
'Whatever it is' – Track list:
1) The Sea The Moon And The Stars
2) Colourful Combinations
3) See If I Care
4) Confident And Ordinary
5) The Quiet Stairs
6) Don't Want To Go Home
7) Covered By Water
8) Whatever It Is
9) exit
10) Always Crying
Gangway hits (selected):
– My Girl and Me (album: Sitting In The Park, 1986)
– Sitting In The Park (album: Sitting In The Park, 1986)
– Going Away (album: The Quiet Boy Ate the Whole Cake, 1990)
– Didn't I Make You Laugh (album: Happy Ever After, 1992)
– Once In A While (album: Happy Ever After, 1992)
– Mountain Song (album: Happy Ever After, 1992)
– Everything Seems To Go My Way (album: Optimism, 1994)
– Come Back As A Dog (album: That's Life, 1996)