Morten Abel far from Lost
Latebar was ALSO created to promote Scandinavian bands and musicians we personally find interesting and worth sharing with the world. But we regretfully admit, we have probably neglected that a bit. But here is something any pop-rock lover really should spend a minute on.
The name is Morten Abel. He's a Norwegian vastly famous in his own country – as member and lead singer of the extremely melodic outfit 'The September When…' as well as solo artist with several brilliant songs in the book.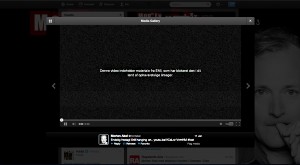 These days Abel is putting the final strokes of guitar on his sixth solo album, which is due later this year and his first since 2006.
And despite another inconceivably annoying effort from EMI to block anyone from helping spread the message, the lovely music and a very beautifully produced video (click image), we managed to find what seemed 'Lost' – the first single from the album – anyway.
Please enjoy and please encourage every musician you know to sign with modern labels or publish on own border-less labels. After all it is 2013 where traditional borders between countries mean nothing for musicians or for their potentially international audience.
And while you're at it, drop by Twitter, and leave the man a line or two (@mortabel) or visit iTunes Store, Wimp or Spotify, where you can buy/listen to loads of great Morten Abel songs.
We hope that the next Morten Abel tour is not limited to Norwegian clubs and festivals 🙂