Penguins at the end of the rainbow
Previously on Laterbar we commented on the album 'No Frills' by Nik Kershaw. We praised the artist's musical skill and ability to write the simple but substantial pop song with… yes, no frills. A discipline Nik Kershaw is a true master of.
Unfortunately skilled musicians with this blessed ability do not often get a shot by established record labels who tend to favour what we at Latebar call 'fastfood music'. Crap composed far to fast and with no noteworthy substance in it what-so-ever – a burp and you've already forgotten it.
After years of sporadic single chirps ('The Peacock' in 2010) the Danish pop ensemble Nice Little Penguins (NLP) finally seems to have found the energy to put together an entire new album – the sixth studio album. After a few delays the album 'Alarmingly Happy' is now due August 13th 2012.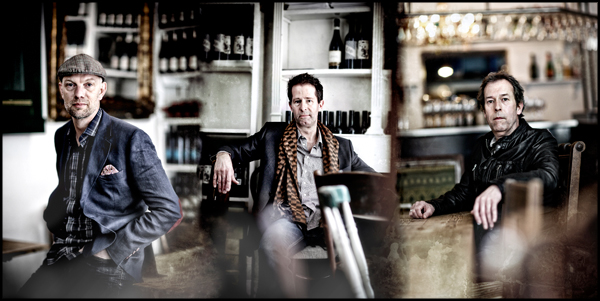 On June 27, 2012, the second single 'Love is a Rainbow' was released. And there is no need to beat about the bush – immediately after the first review we are right back at the point in the beginning of this post. 'Love is a Rainbow' is a simple but very well written and arranged pop song with almost "no frills".
[soundcloud url="http://api.soundcloud.com/tracks/50065959″ params="auto_play=false&show_artwork=false" width="100%" height="166″ iframe="true" /]
Indisputably NLP this time excels in poppagandistic excess like never before. 'Love is a Rainbow' is a full-blown true NLP-song. With (dare I say) the usual vague scent of The Beatles, Crowded House and yet something completely Penguinish, 'Love is a Rainbow' is not only a tribute to love and the old craft of writing a GOOD pop song – it is also an example-to-follow of how to keep things to a minimum without compromising quality.
Coincidentally the single – with its rainbowish title – is released in the midst of the biggest religious turmoil in Denmark since the reformation of the church in 1536. After years of pressure from a majority of Danes, the state church (i.e. Danish parliament) passed a law allowing gay marriages earlier in 2012, causing outbursts of rage from more fundamentalist priests who spared no chance to condemn homosexuality. According to bass player and lead vocalist Bo Feierskov, the song, however, doesn't have a particularly gay context:
"You'd have to ask Michael (Michael Kolster, guitarist). He wrote the lyrics for this one. But I'm quite sure it's just meant to be a love song – period!"
Gay or straight – Latebar is head over heels with the song. 'Love is a Rainbow' is arguably the best Nice Little Penguins song since their groundbreaking hit 'Flying' from 1994.