Duran TV-doc remastered and online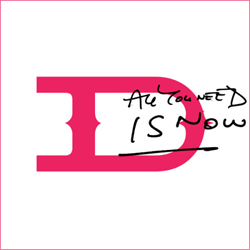 The 1999 TV-documentary 'Duran Duran – Behind the music' – first aired on VH1 – has come out in a new remastered edition. Now including the time leading up to their 2010 album 'All you need is now'.
Now covering almost three decades, the documentary shows fans (and everyone else) the development from the happy Rio days in the early 80's to the present album produced by Mark Ronson. Personally it reminded me of the fact that most great art comes from crisis and bumpy roads. Duran Duran's road surely is a bumpy one.
You can either view the show on YouTube-channel DDFullHD or download the entire thing from the blog 'Big Duran Duran Thing'.
For the more enlightened audience, the last 5 minutes will be the most interesting. I especially find the interview bits with Mark Ronson very interesting:
"I started a band when I was 9 – specifically because I wanted to play 'Wild Boys' at the school talent show. And I wanted to play bass, cause I wanted to be John Taylor".
Kinda sweet, no? 🙂
Anyway, if you haven't seen it before you should definitely watch it. If you saw the old TV documentary, this remastered edition will add more value to your already excessive knowledge of the best ever selling British band.
Enjoy!