Nice reviews for upcoming Duran album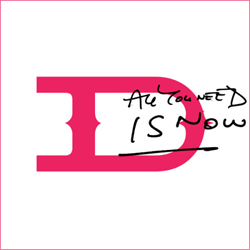 I gave it my very best adjectives the other day. Duran Duran released their new single 'All you need is now' – a track so great I called my post 'All you need is Duran Duran'
Admitting to the fact that I am biased as hell, it seems I'm not the only one with positive phrases.
PopMatters give it 9 of 10 and writes:
"For the first time in a very long time, Duran Duran sounds like they're having fun, like they remember what it means to actually be Duran Duran ..//.. All You Need Is Now isn't Son of Rio, but it's the best album Duran Duran has released since then."
The Evigshed blog is equally happy:
"After getting lost on the way musically, the band is back with what they do best, their own romantic new wave 80s sound with a little electro pop / rock and a modern beat. Honestly, it's awesome."
Billy Manes from Orlando Weekly concludes the following about 'All you need is now':
"The anthemic chorus lights up like all of the CGI fireworks in the classic 'New Moon on Monday' video, floating on a bed of keyboards directly lifted from that very song. Duran Duran are back, and what's more, they're paying tribute to themselves."
The album also called 'All you need is now' will come out two times – on the 21st of December 2010 exclusively on iTunes in a 9 track edition. Consequence of Sound (among others) has a tracklist. And then in the beginning of February 2011, the hardcover 'real' 12 track album comes out.
Needless to say – It'll be part of my collection on that very day.